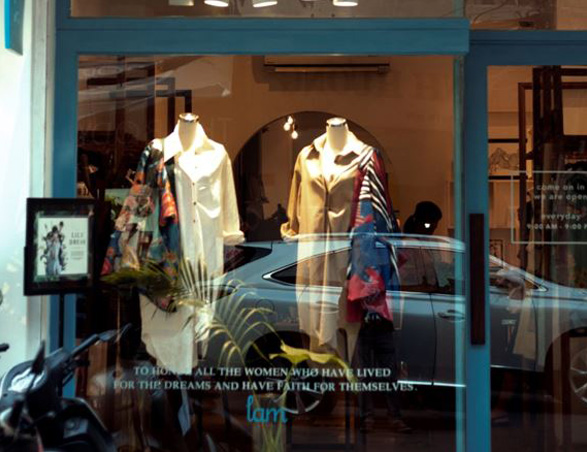 Lam Boutique
Offer(s):
5% off for Savills Club Members
Redemption Method
This offer could be enjoyed upon presenting the Savills Club membership card.
Venue/Location
LAMBYLAM
1st Floor, 71 Mac Thi Buoi, Ben Nghe Ward, District 1, Saigon, Vietnam
TRULY LAM
98 Mac Thi Buoi, Ben Nghe Ward, District 1, Saigon, Vietnam
Discount period
01/07/2015 – 01/07/2016
Terms & Conditions
Not valid in conjunction with other promotions or discount.
About
"Simple but classy and sophisticated, unveiling your own character"- owner's mission statement.

Li Lam, founder of Lam Boutique wakes up everyday with the ambition to fulfill women's needs and help them to be the most comfortable with themselves and what they are wearing. Her whole energy is dedicated to create comtemporary style – The vogue – with a twist of nostalgic olden times, to become a cool breeze into every woman's life, empowering her on an adventure with Lam Boutique.

Lam's creations are loved for the exquisite prints and precise cut that accentuate feminine features and form the most desirable silhouettes. Each collection offers an understated glamour for those who seek to impress surround people effortlessly. Praised for having a fresh take on basics, Lam recently blossomed, taking its casual, everyday concept to the next level with the second line – Lambylam. Embodying the youthful elegance in defined cuts and delicate layers, the two lines promise a sensual interpretation of modern women who appreciate great style.

Please contact admin@lilam.vn | +84 938 674 998 for query.